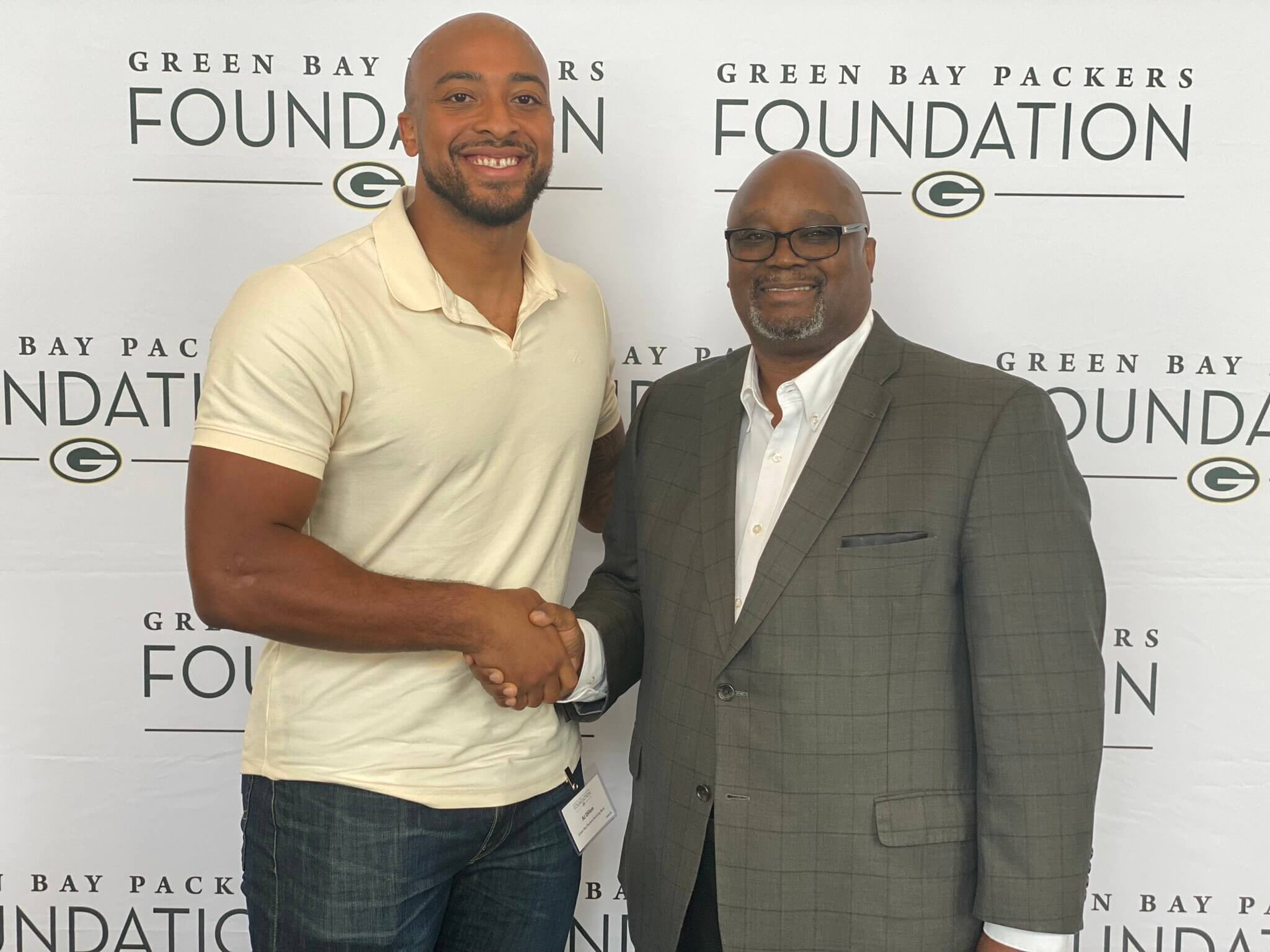 The Urban League of Greater Madison (ULGM) announced a $250,000 matching grant from the Green Bay Packers Foundation to help launch a community challenge campaign.
read more
Need for the Hub
According to 2017 American Community Survey data, of 9,755 employers with more than one employee in Dane County, only 39 (.4%) are Black-owned businesses. Data also shows that working age non-Hispanic whites in Dane County were seven times more likely to own firms than their African American counterparts. A 2015 study commissioned by the City of Madison found similar disparities with only two percent of businesses related to public works construction contracting owned by racial and ethnic minorities while they comprised 15% of the population.       These same patterns highlighted above are true in access to capital and other culturally relevant small business development services. That is why the Urban League of Greater Madison, in coordination with a coalition of public and private partners, is leaning into this challenge to grow the number and financial capacity of Black-owned businesses in Dane County.
The Black Business Hub Accelerator
As part of The Black Business Hub project, the Urban League and its partners have created the Black Business Hub Accelerator Program. The Accelerator Program will include three components aimed at supporting Black entrepreneurs and building a pipeline of businesses that may locate a new or expanded business in The Hub.
A loan and grant fund underwritten by ULGM
Culturally relevant small business technical support services
Facilitate a place-based network of Black entrepreneurs
Access to Capital: The Accelerator program will include a fund of over $1,000,000 that will include a mix of grants and loans to help populations that have been historically under-represented within Madison's entrepreneurial ecosystem due to barriers accessing capital and lack of access to other culturally relevant business technical support services. The fund was jumpstarted by a grant from American Family Insurance and has grown through additional donations from the Schlecht Family Foundation, WEDC, and donations from individuals through a challenge gift and campaign led by Jan O'Neill to honor the legacy of her mom. These will include grants and partially forgivable loans ranging from $5,000 to $50,000 for business planning and readiness activities such as business classes/professional development, to setup bookkeeping systems, for financial advisory consulting, to cover staff time to work on business planning, for working capital, for equipment, etc. In the case of working capital or equipment loans, up to 50% of each loan may be forgiven/cancelled if certain criteria are met including that the business achieves agreed upon goals (revenue, employee growth, etc.), remains current on their rent and remains in The Hub for at least 3 years, maintains relationship with a mentor, and/or otherwise remains an active contributor to the Hub community. The repayable portions of the loan will continue to be revolved to other entrepreneurs.
Technical Assistance: All loan and grant recipients will also participate in required technical assistance programming both prior to receiving funding and after. The complement of intensive technical assistance to be provided will include individualized coaching to develop strategic business plans, connections to other business support resources, mentorship, and access to a network of culturally competent business experts. Much of this programming will be provided using a cohort style approach similar to the MarketReady Program  thus allowing participants to develop a mutually supportive network where entrepreneurs can support and uplift each other. These services will be provided both by ULGM directly and through our network of partners that includes the Madison Black Chamber of Commerce, City of Madison, Dane County, and a growing list of other business support service collaborators.
 A Place-Based Network of Black Entrepreneurs: Equally import, The Hub's business strategy includes a strong place-based ecosystem of culturally relevant business technical support and shared services. Our Manager of Business support services will be responsible for creating and facilitating a strong network among those businesses that are (or will be) located in The Hub. We are currently working with the City of Madison to replicate best practices and learn from challenges in the Market Ready Program that successfully built a strong pipeline of BIPOC-owned businesses for the Madison Public Market. As part of our strategy, ULGM will also manage a shared services infrastructure that combines peer networking with economies of scale in common business areas such as marketing, HR, legal services, technology infrastructure, and more.
Support the Hub
The Urban League is seeking grants and donations to support both the construction of the Black Business Hub building as well as the Black Business Hub Accelerator program, including a special grant fund established to honor the legacy of Sylvia T. O'Neill.
Click here to donate to the Black Business Hub. 
Click here to learn more about the Sylvia T. O'Neill Together We Build Wealth Fund.
Call Urban League CEO Ruben L. Anthony, Jr. at (608) 729-1208 to learn more about other ways to the project.
Hub Inquiries/Participation
Is your business interested in having space in the Black Business Hub? Are you looking for financial or technical assistance to launch or expand your business? Click here to complete our interest form.