What do we do?
Schools of Hope provides one-on-one and small group literacy and mathematics tutoring, helping students improve their academic performance and readiness for high school, college, and career. As a key part of the United Way of Dane County's Agenda for Change, the Schools of Hope program is operated by the Urban League in 11 middle schools in the Madison and Sun Prairie school districts.
How can you help? Be a tutor!
We currently need volunteer and Work Study tutors at twelve sites throughout Dane County. Tutors meet one-on-one or with small groups of students at least an hour each week. Tutoring happens at the school, Monday through Friday, either during the student?s study hall, learning lab, classroom periods, or after school. During this time, tutors will provide their student with academic guidance including assignment completion, test preparation, study skills, organization and time management skills.
Click here to apply to be a tutor today!
Why help?
Because tutors make a difference in the lives of students! Past tutors and teachers alike overwhelmingly report that the support you can give makes a difference in students? academic performance, behavior, and attitude toward school.
Because tutors develop fun and rewarding relationships with youth.
Because Schools of Hope is regarded as one of the most successful tutoring initiatives in the area.
Because tutors receive free professional training and ongoing support from highly skilled professionals.
Because you may be able to fulfill course requirements including practicums, internships and service learning projects.
UW and MATC students with a work study award may be eligible to earn $12 per hour as a Schools of Hope Middle School Tutor. Contact us to learn more!
Qualifications
Ability to effectively communicate and an understanding of the needs of underachieving students.
Ability to establish and maintain a trusting and positive relationship with middle and high school students.
Second language skills, particularly Spanish, Hmong, and Cambodian are highly desirable.
A background free of convictions for serious offenses as determined by School District guidelines.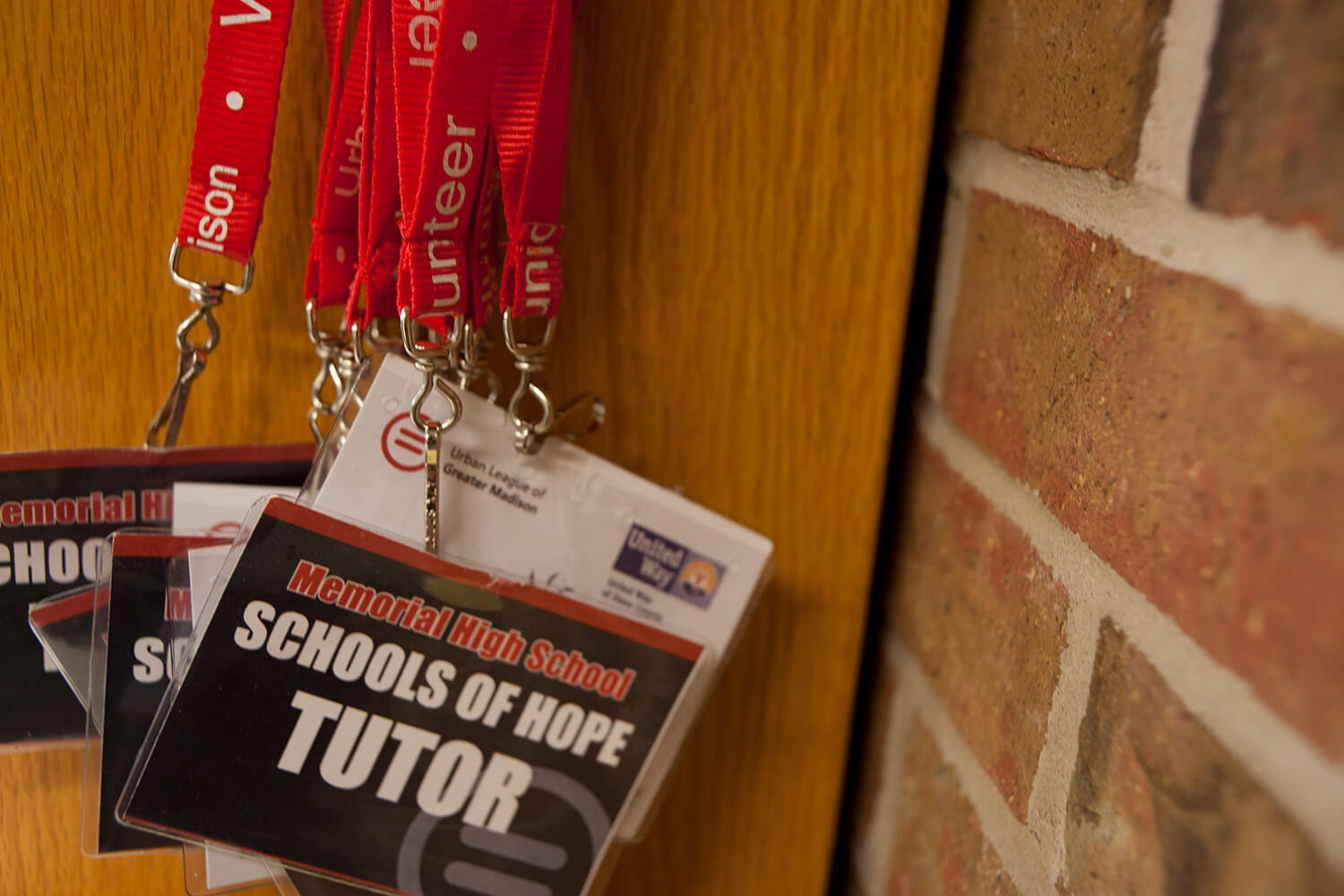 Tutoring Sites
Choose from eleven sites throughout Dane County.
View Schools of Hope Middle School Sites in a larger map
Get Involved
To apply to be a middle school tutor: