The Whitney M. Young, Jr. Award is given by Boards of Directors of Urban League affiliates across the country in memory of the great civil rights leader and former head of the National Urban League. Young was one of America?s most charismatic, courageous and influential civil rights pioneers. He worked tirelessly to gain access for African Americans to good jobs, education, housing, health care and social services. Locally, we identify individuals and organizations who exemplify Whitney M. Young, Jr. as they better the Greater Madison community.
Urban League of Greater Madison Awardees
1994 ?Shirley Williams
1996 ?Jim Gray
1998 ?Joe McClain
1999 ?Milele Chikasa Anana
2000 ?Drs. Virginia & Perry Henderson
2001 ?Kaleem Caire; Kathleen Woit
2002 ?Richard Davis; A.J. (Nino)Amato
2003 ?Ken Haynes
2004 ?Madison-area Urban Ministry
2005 ?Stephen Braunginn; LaMarr Billups
2006 ?Addrena Squires; Rev. Alex Gee
2007 ?Karen Seno
2008 ?State of Black Madison Coalition (Kenneth Black, Rev. David Smith, Robert Wynn, Joann Pritchett, Richard Harris, Ray Allen, Milele Chikasa Anana, Vicki Washington, Scott Gray)
2009 ?Mona Adams Winston; Sydney Forbes
2010 ?Dr. Charles Taylor; The City of Madison
2011 ?No Award Presented
2012 ?Dr. Gloria Ladson-Billings, Dr. Muriel Simms
2013 ?Dr. Mercile Lee, Race to Equity
2014 ?Dr. Floyd Rose
2015 ?Jonathan Gramling, YWCA Madison
2016 ?Bishop Harold Rayford
2017 ?Frances Huntley-Cooper, Steve Goldberg
2018 ?Betty Banks, Edward Lee
2019 ?Greg Jones, Nia Trammell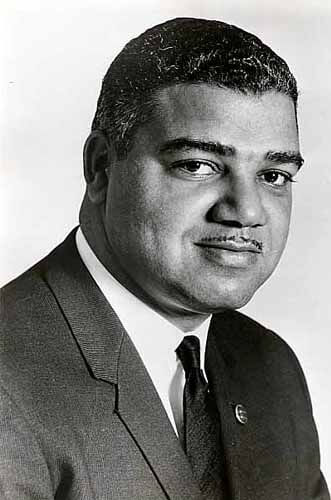 I am not anxious to be the loudest voice or the most popular. But I would like to think that at a crucial moment, I was an effective voice of the voiceless, an effective hope of the hopeless.